LCN Door Closers
LCN Door Closers | LCN Door Controls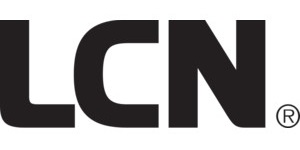 Bestsellers
About LCN Hardware
LCN products are a mix of traditional cast and forged products of the past to modern high technology. Cast iron closer cylinder bodies began as the industry standard in the first half of the1990's and continue into the new century, to be considered the best material. Forged pistons are also still used in the heavy duty closers being manufactured today.
The new QUEST 1370 series closer developed for the mid-range commercial market continues the LCN tradition of cast iron closer cylinder bodies and forged pistons.
Door control devices incorporating electronics started appearing in the 1970's and have evolved into sophisticated holding devices and power operators. ME's and SE's work with building fire and security systems to detect smoke and return an alarm signal which will release the fire doors to close, sealing off the danger area.
LCN pioneered the low energy door operator market in the early 1970's with the pneumatic Auto-Equalizer line and continues that innovation with the new 4600 Series of Electric Auto-Equalizers. The 4600 Series utilizes modern microprocessor motor and motion controls to provide the most complete operator feature set in the industry.
LCN's Vision Statement
LCN's people, practices, and policies strive to create an environment that encourages pride within everyone associated with our company. Pride will be cultivated and sustained through LCN's "Focus on Excellence", a total quality culture dedicated to satisfying customer requirements for LCN products and services. Through continuous education and training, "Focus on Excellence" promotes and supports notions of individual and interpersonal creativity, innovation, growth, opportunity, and involvement in improving every aspect of our business. Furthermore, LCN is committed to honoring the highest level of integrity, honesty, and ethics in our internal and external relations with people.