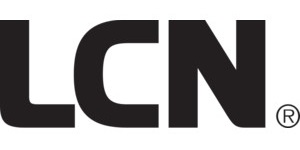 LCN Door Control Warranty
LCN warrants its products manufactured after January 1, 1989 to be free from defects in materials and workmanship for a period of ten (10) years from the date of manufacturer for the 4000 Series and the 1000 Series products and for two (2) years from the date of manufacturer for all other products specifically listed in the table below (see Table below for products and warranty periods).
Products
Years
4000 Series Closers
10 Years
1000 Series Closers, Concealed Closers,
High Security Closers
10 Years
Automatic Operators, Sentronics,
Hold Open Magnets, 2210 DPS
2 Years
This limited warranty does not cover products that (i) are not the proper size for the application; (ii) are not installed in accordance with LCN's published installation instructions; (iii) are installed with improper or incorrect parts [Note: It is recommended that the products be installed with the LCN fasteners provided with the product.]; (iv) have been, in the opinion of LCN, modified, repaired, or altered in any way without the express written consent of LCN; (v) are used for purposes which they are not designed or intended; or (vi) are subjected to misuse, abuse, negligence, or accident. The following costs and expenses are not covered by the provisions of this limited warranty: (i) labor costs for the removal and reinstallation of products; (ii) shipping and freight expenses required to return products to LCN; (iii) normal maintenance; and (iv) economic losses. LCN will replace the products which, in the opinion of LCN, are found to be defective, provided said products are returned to LCN, Warranty and Replacement Department, 121 West Railroad Avenue, P.O. Box 100, Princeton, Illinois USA 61356-0100.
LCN SHALL IN NO EVENT BE LIABLE FOR ANY INCIDENTAL, CONSEQUENTIAL, INDIRECT, SPECIAL, OR PUNITIVE DAMAGES FOR ANY CLAIM WHETHER BASED ON CONTRACT, WARRANTY, TORT (INCLUDING, BUT NOT LIMITED TO, STRICT LIABILITY OR NEGLIGENCE), PATENT INFRINGEMENT, OR OTHERWISE, EVEN IF ADVISED OF THE POSSIBILITY OF SUCH DAMAGES.
This limited warranty is in place of all other warranties, expressed or implied, and excludes any warranties of fitness for a particular purpose or merchantability. No agent, representative, dealer, or employee of LCN has the authority to increase or alter the obligations of this limited warranty.
Note: 900/7900 Series compressors are not manufactured by LCN and are excluded from the coverage of the LCN limited warranty. LCN reserves the right to supply alternative compressors. For more information, parts, or repairs concerning the compressors, contact the compressor manufacturer directly.