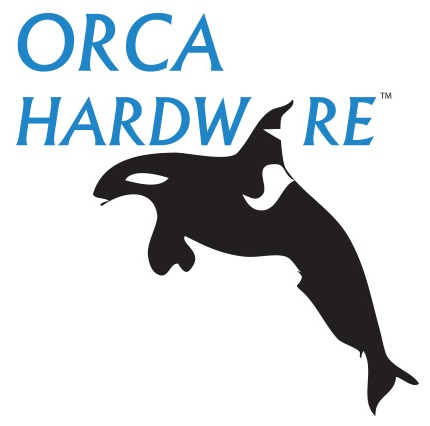 Orca Hardware Warranty
Orca Hardware warrants its products manufactured to be free from defects in materials and workmanship for a period of ten (10) years from the date of purchase, except Orca Interior Track Hardware. Orca Hardware warrants its interior track products for two (2) years from the date of purchase.
This limited warranty does not cover products that (i) are not the proper size for the application; (ii) are not installed in accordance with Orca Hardware's published installation instructions; (iii) are installed with improper or incorrect parts [Note: It is recommended that the products be installed with the Orca Hardware fasteners provided with the product]; (iv) have been, in the opinion of Orca Hardware, modified, repaired, or altered in any way without the express written consent of Orca Hardware v) are used for purposes which they are not designed or intended; or (vi) are subjected to misuse, abuse, negligence, or accident. The following costs and expenses are not covered by the provisions of this limited warranty: (i) labor costs for the removal and reinstallation of products; (ii) shipping and freight expenses required to return products to Orca Hardware; (id) normal maintenance; and (iv) economic losses.
Orca Hardware will replace the products which, in the opinion of Orca Hardware, are found to be defective, provided said products are returned to an Orca Hardware Authorized Dealer. Contact your authorized Orca Hardware Distributor for return information.
ORCA HARDWARE SHALL IN NO EVENT BE LIABLE FOR ANY INCIDENTAL, CONSEQUENTIAL, INDIRECT, SPECIAL, OR PUNITIVE DAMAGES FOR ANY CLAIM WHETHER BASED ON CONTRACT, WARRANTY, TORT (INCLUDING, BUT NOT LIMITED TO, STRICT LIABILITY OR NEGLIGENCE), PATENT INFRINGEMENT, OR OTHERWISE, EVEN IF ADVISED OF THE POSSIBILITY OF SUCH DAMAGES.
This limited warranty is in place of all other warranties, expressed or implied, and excludes any warranties of fitness for a particular purpose or merchantability. No agent, representative, dealer, or employee of Orca Hardware has the authority to increase or alter the obligations of this limited warranty.
Note: Should the Product be considered a "consumer product" as may be covered by the Magnuson-Moss Federal Warranty Act, please be advised that. (1) Some states do not allow limitations on incidental or consequential damages or how long an implied warranty lasts, so that the above limitations may not fully apply; and (2) This warranty gives specific legal rights and a user may have other rights which may vary from state to state.
---